Germany lost in the semi-final, so sad
cursed Paul, the octopus!!!!!!
I decided to blog today as I have this quite randomly taken but worth-to-see picture. It's us wearing our class tee shirt which has our name signed behind the shirt!!! I would say that it's uniquely designed, thanks to Christine, you're creative!!!!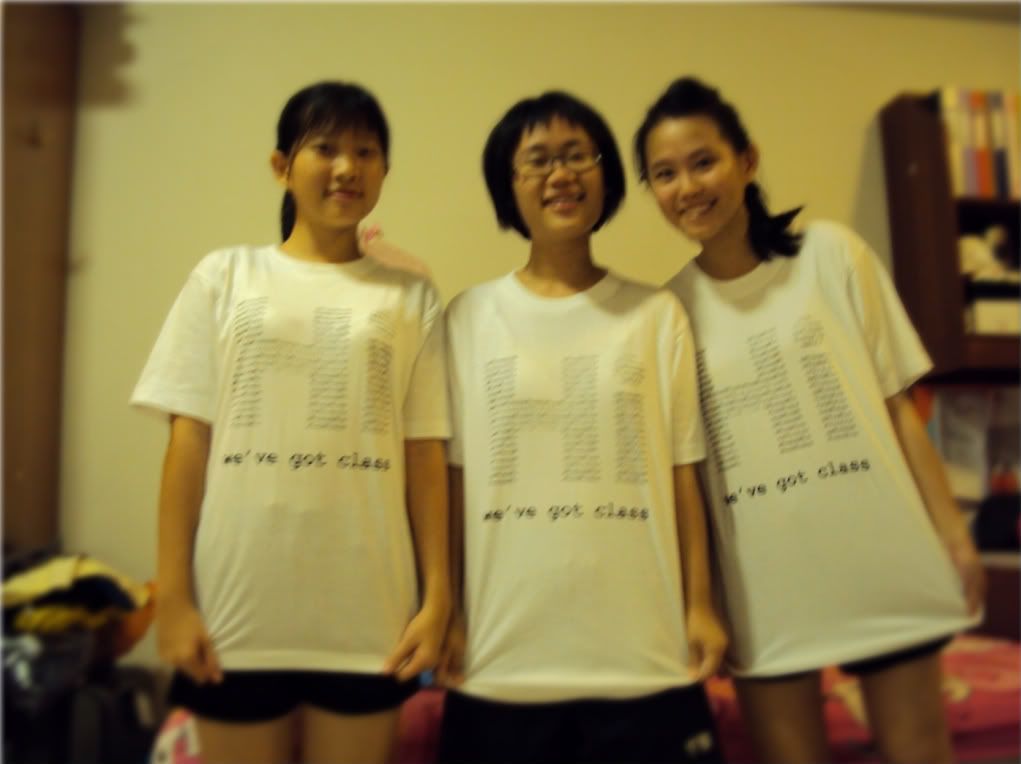 Hi, we've got class!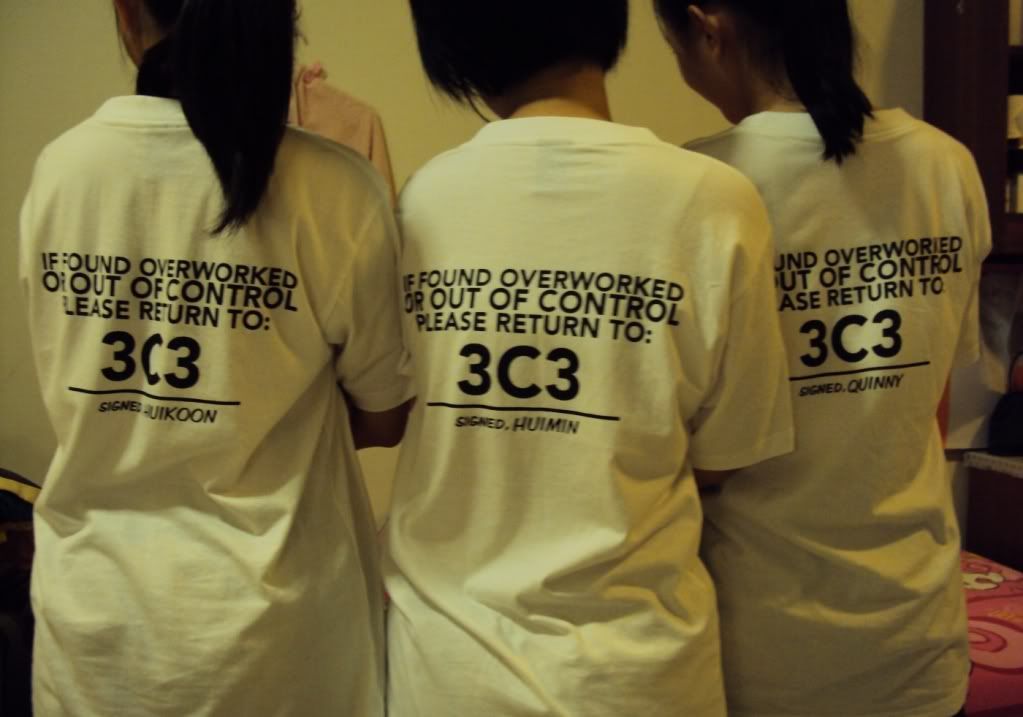 Sorry for the blur image I have.
I'm gonna sit for my mother tongue oral next Monday, hope my legs won't turn jelly (the sign of being nervous) when I'm taking the test. Wan Ting took the test just now, don't know how she did, but sure she did very well, hey Wan Ting is smart, don't you know that?
I love fish & co, I don't know why. I just feel an "attachment" towards it!

Oh, I have another good recommendation. If you come to Singapore or you ARE in Singapore, do try out "Sogurt" at Bukit Timah Road, it really is nice, and I bet Wan Ting will like it, cause it's made of yogurt, that means it's healthy! May be the yogurt-ice-cream is slightly more expensive than what I used to pay for a cup of ice-cream in Island Creamery, but you should try it. Under what circumstances, you SHOULD TRY!!!! You can take as much as you want, according to how much you're going to eat. Before paying, they'll weigh your ice-cream, and you pay $3.30 for 100g. (yogurt-ice-creams are light) Go now, take your time, and indulge yourself in ice-cream.

Not forgetting to mention that I met Lee Hui Hui that day at Hwa Chong bus stop. It's surprising, for me, as I didn't talk to her before, and we started our conversation in Sg! Two Malaysians started their very first conversation in Sg, is it weird?